Hello,
I made a geometry with a NACA0012 airfoil, but I can't mesh it, when I compute the mesh, it loads until 98% and then stops. I already made some others meshs, so I think that's a problem with the geometry. I tried others meshs but all stops at 98%.
In the following .hdf file, it's just a default mesh and the .step file, the geometry.
aerofolio-Body.step (2,3,MB)
sal_aero.hdf (3,0,MB)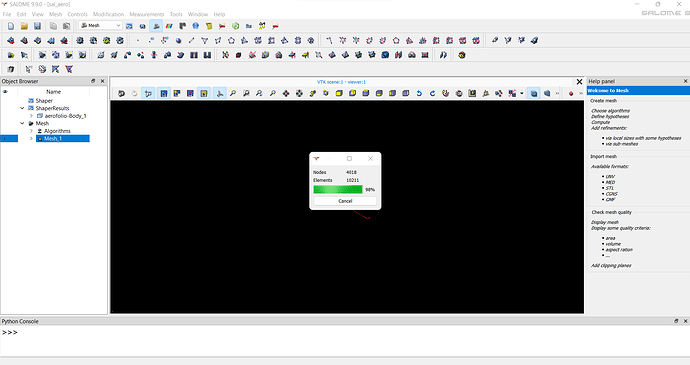 if the problem is in the geometry, what's its problem?