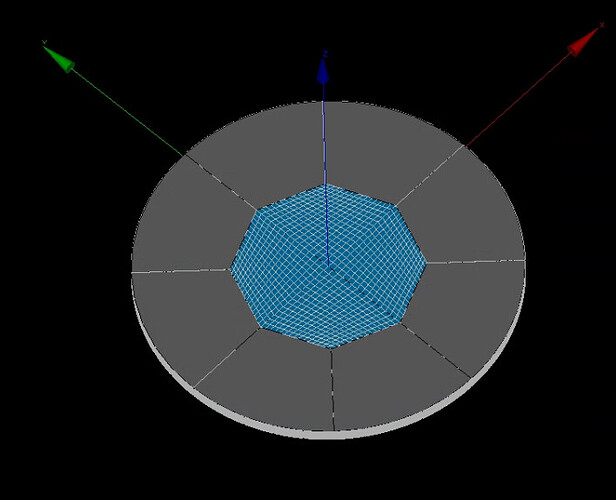 I am trying to discretize a cylinder in the above way. I am like two-days using SALOME, and the thing I am aware of is that I have to make 6 surfaces to make hexahedral meshes. The partition I created is obviously has 6 surfaces per each, but what I get is the above failing mesh.
What I have tried are
Create Mesh
Mesh type: Hexahedral
3D Algorithm: Hexahedron (i,j,k)
Autometic Hypotheses: 3D Mapped Hexahedralization
and the remaining part of the 'Create Mesh' settings were not touched from their defaults.
What should I do to create a cylinder mesh in the above form?