Hello
I'll use the example from my last post again.
A line is fixed at point A, the direction is fixed horizontally. The point B is free in x- direction. In a midpoint calculation, the point B slips. This is hardly visible. For technical applications it is wrong.
By the way: This construction is for a 3D print for kids. The accuracy is not important here.
with kind regards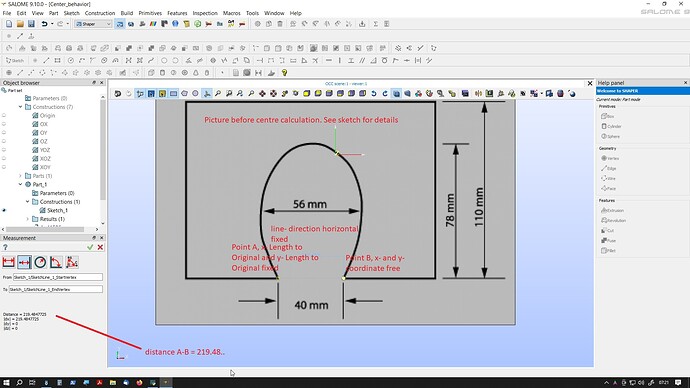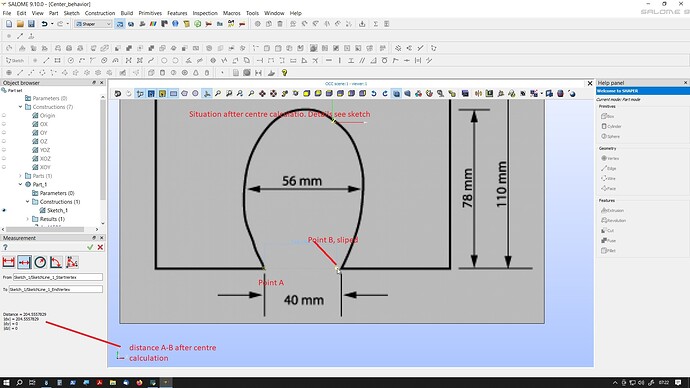 Center_behavior.hdf
(355,8 KB)